When planning your next holiday in Bali, you might be considering staying at a big hotel chain. But have you ever considered staying at a smaller, more intimate boutique hotel? Here at 11 on Kajeng – our boutique hotel in Ubud, Bali, we offer a personalised experience unlike any other. Here are 7 reasons to book with us for your next trip to Bali.
1. Location, Location, Location
Our boutique hotel is located in the heart of Ubud, which is known for its serene landscapes and stunning rice terraces. 11 on Kajeng is on a charming street called Jalan Kajeng. The street perfectly captures the essence of Balinese culture. From here, you'll be able to explore everything that Ubud has to offer. If you head to the right side of the hotel, you'll find yourself walking through a stunning rice field walk. Take a leisurely stroll surrounded by Bali's iconic lush green rice paddies and enjoy a peaceful respite from the hustle and bustle of the city.
On the left side of the hotel, you'll find yourself in the heart of Ubud's vibrant market district. You'll be able to explore the local art markets, restaurants, bars and shops, immersing yourself in the lively Balinese culture. Don't miss the opportunity to visit Ubud's many art galleries and cultural landmarks, including temples and museums.
No matter what your interests are, staying at our boutique hotel in central Ubud will put you in the perfect location to explore the best of this enchanting and spiritual place.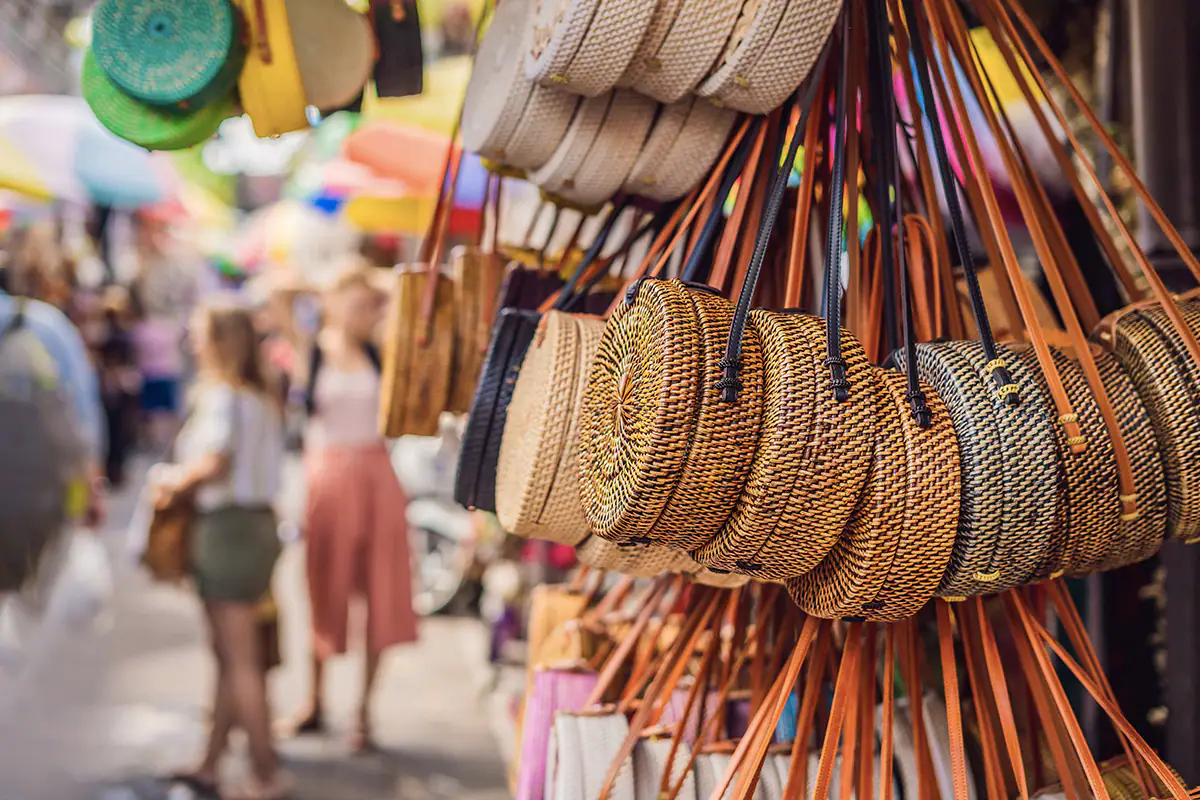 2. Authentic Balinese Experience
By staying at our boutique hotel, you'll be immersed in authentic Balinese culture. Our hotel's architecture and decor are inspired by the colonial architecture of Indonesia, giving you a truly immersive experience.
We take great pride in providing a warm and welcoming atmosphere that's reflective of the Balinese culture. Our staff is made up of local individuals who are known for their hospitality and friendly demeanour. They'll greet you with open arms and go out of their way to ensure that you feel right at home. In addition to their warm welcomes, our staff is dedicated to making your stay as enjoyable as possible. Whether you need assistance with booking transportation, recommendations for local activities, or require special accommodations, they are always willing to help. From the warm hospitality of our staff to the traditional architecture and decor, we're committed to creating a truly immersive experience that showcases the best of Ubud.

3. Personalised Service
We are dedicated to providing unparalleled customer service. Our small team of staff are able to provide a personalised and attentive experience, ensuring your every need is met. At our boutique hotel, you'll experience the Balinese culture in a way that's authentic, personalised, and unforgettable. Our butlers are at hand to help with anything you need.
4. Peaceful environment
At our boutique hotel, you'll be able to relax and escape the hustle and bustle of Ubud in your own private oasis. Our serene environment is perfect for travellers seeking a tranquil getaway. Bask in the vibrant colours and serene tranquillity of our main garden oasis. Nature is truly the ultimate artist.
5. Luxury Amenities
Discover the oasis of our boutique hotel in Ubud, Bali, where luxury meets exclusivity. Despite being a small establishment, we pride ourselves on offering only the best amenities to our guests. Spend your days lounging by the pool or indulge in a spa treatment, available right in the comfort of your villa. For those looking for a little refreshment, our pool bar serves up expertly crafted cocktails and refreshing beverages to quench your thirst.
At 11 on Kajeng, we provide complimentary a la carte breakfast daily, with a range of delectable options to satisfy every craving. Our breakfasts are designed to energise you for the day ahead, ensuring you're ready to explore all that Ubud offers.
6. Sustainability
We are proud to operate our boutique hotel in an eco-friendly way. We strive to minimise our impact on the environment and have implemented a number of sustainable practices.
At w11 on Kajeng we are committed to practicing sustainable hospitality by reducing waste and promoting environmentally conscious practices. As part of our efforts, we don't provide one-use items like toothbrushes, shower caps, plastic combs etc.  Instead, we encourage our guests to bring their own toiletries to reduce waste.
However, we understand that guests may have overlooked packing certain items or may prefer to use certain products during their stay. So, if required, we're more than happy to provide these items to our guests. Our staff is always on hand to assist with any requests, so you can rest assured that your needs will be met during your stay with us.
In addition to reducing waste, we also have other sustainable practices in place. For example, we use biodegradable cleaning products, provide glass bottles of mineral water so they can be refilled to reduce plastic bottle waste, and encourage guests to reuse towels to conserve water and energy. We believe that small changes can make a big impact, and we're committed to doing our part to protect the environment and promote sustainable tourism.
So, if you're looking for a hotel that values sustainability and environmentally conscious practices, our boutique hotel in Ubud is a perfect choice. Book your stay with us today and join us in promoting a greener, more sustainable future!
7. Affordable Rates
Looking for an affordable luxurious Bali getaway? Look no further! Despite being a boutique hotel, we offer some of the most competitive rates that are even more affordable than some of the larger hotels in the area. Plus, by booking directly with us, you'll have access to exclusive deals and promotions that you won't find anywhere else. Here are 5 reasons why booking directly with us is the way to go.