Our esteemed guests always ask us where to go when the sun goes down in Ubud, Bali. The nightlife scene is growing, mostly centred on live music and there are so many quirky and fabulous bars popping up in the area, which is transforming the Ubud nightlife scene. Here is a round-up of our favourite cocktail bars.
Cheers!
1. The Blue Door Beer Garden
At The Blue Door, you will not only find a welcoming atmosphere, but also a wide range of premium spirits and draft beers on tap, as well as an array of tempting cocktails. The Blue Door is a recently-opened one-stop shop for all things entertainment and is already proving to be the ultimate Ubud hangout.
A truly unique and eclectic venue by providing two concepts in one – the Beer Garden is open 7 days a week and showcases all the live sport your heart can muster, with Bali's top bands performing live every single night – whilst the Club Lounge, with its uniquely quirky speakeasy style, is the perfect venue to party the night away with DJs spinning a range of different genres.
Soak in the atmosphere while you watch your favourite team, and enjoy gastropub cuisine at its finest, with a range of classic dishes such as Fish & Chips, Shepherd's Pie and Bangers & Mash, and wash it down with supremely-concocted cocktails and iconic craft beers on tap.
With the longest happy hour in Ubud, coupled with daily specials and late-night deals, come enjoy the most-lively venue in Ubud anytime, any day of the week and see first-hand what all the hype is about!
Why do we like this place? Laid-back and fun vibes, fantastic live bands playing every night. Happy hour every day and reasonably priced well-crafted cocktails. Kick the night off with their signature coconut espresso martini and smokey old-fashioned.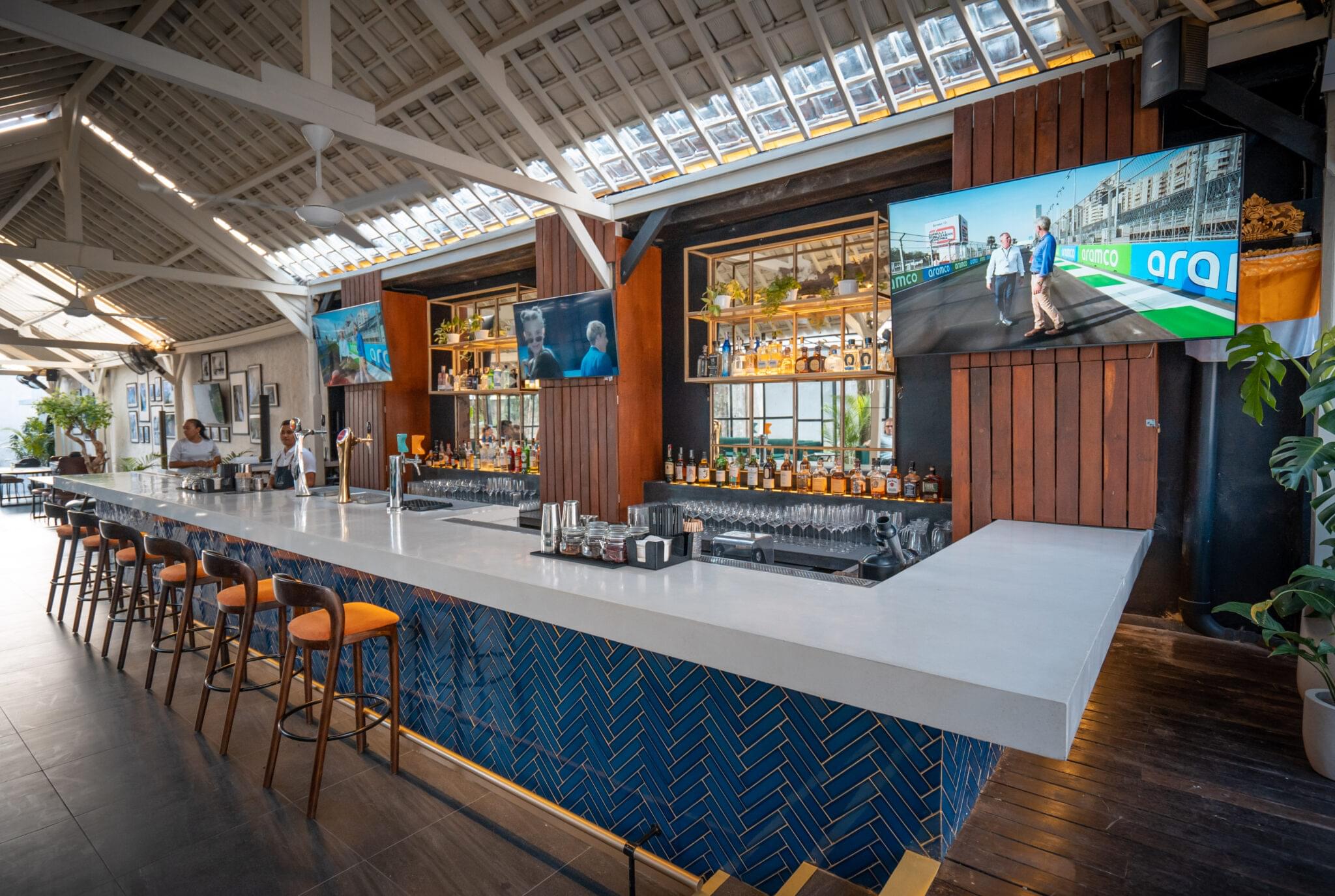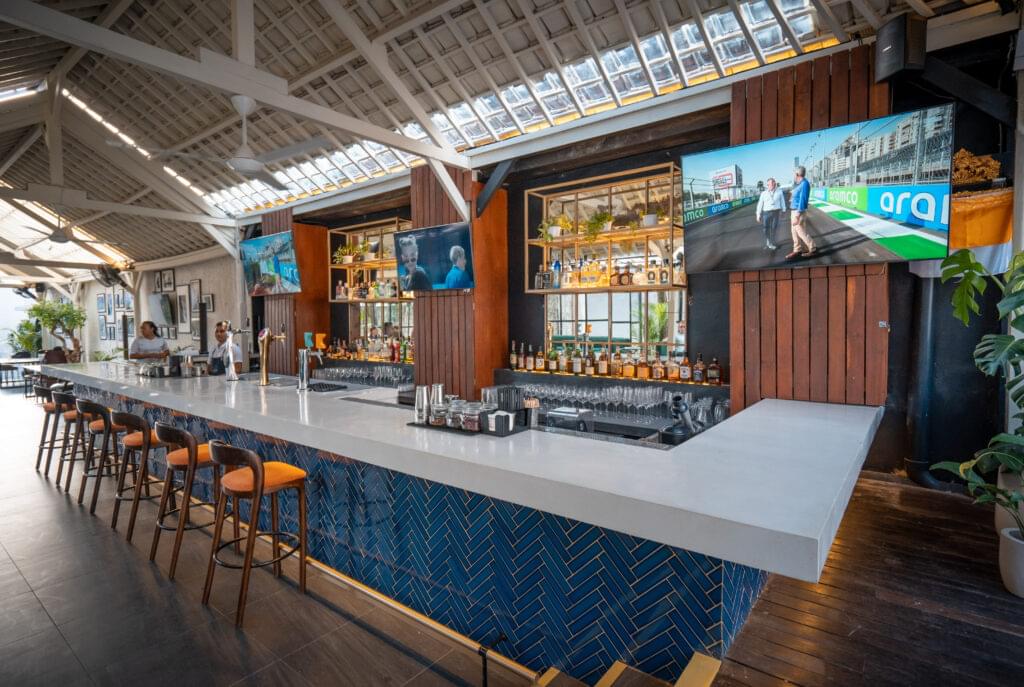 2. The Blue Door Club Lounge
The Blue Door Club Lounge is one of Ubud's hippest drinking spots, make your way through the inviting neon blue door and enter a world of spectacular. This uniquely designed club will have all your senses awakened with seductive neon lights and whimsical decor that thrust you into the spectacle. Sip on supremely-crafted cocktails while the music takes over and transports you into another dimension. The Blue Door features live bands and beats by Bali's top DJs, playing late with dancing into the wee hours.
Why do we like it? A quirky speak-easy bar that transports you to London or New York City. Playing local and international DJs that have you dancing into the wee hours. Come and see for yourself what's behind The Blue Door.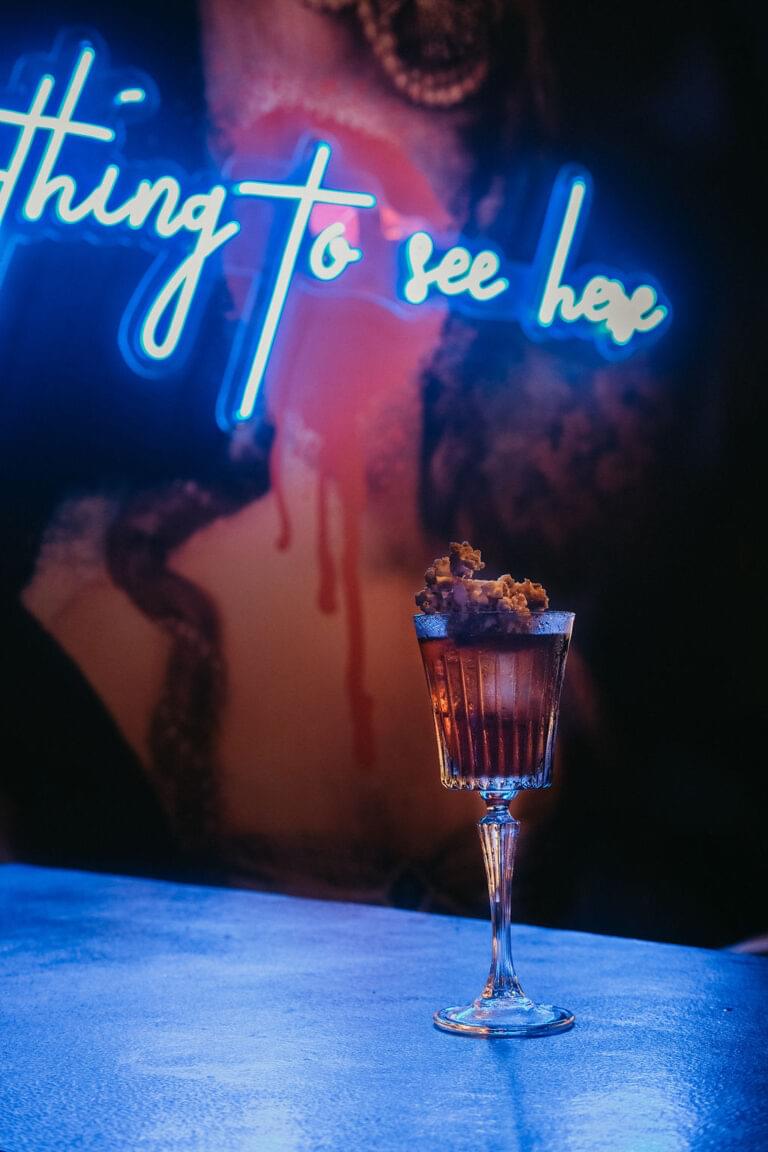 3.

Apéritif Bar
Set amid Ubud's lush jungle valley setting, Apéritif Restaurant and Bar offers an alternative and unique fine-dining experience in Bali. The head mixologist and the staff are attentive and friendly. Apéritif's highly-skilled mixologists will serve up an ever-changing selection of cocktails.
What do we like about it? Elegant 1930s – inspired bar where you can enjoy sunset drinks overlooking the verdant jungle landscape. We love their signature cocktail – The Anthropologist, by Margaret Mead – absolutely delicious.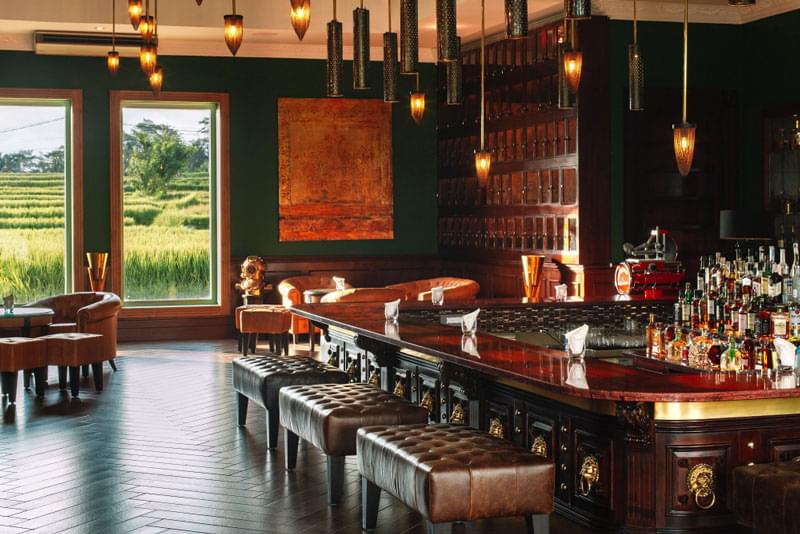 4. Belle Wine Bar
Belle is a chic wine and cheese bar in central Ubud. They serve local and international wines and local artisan cheese, charcuterie & crudités. They have extensive vegan options available including vegan cheese. Great spot to enjoy some wine and cheese before or after dinner.
Why do we like it: Stylish design in a relaxed environment. Belle has over 25 wine varieties and an extensive wine-by-the-glass list. We love the wine flights with the cheese pairings – delicious!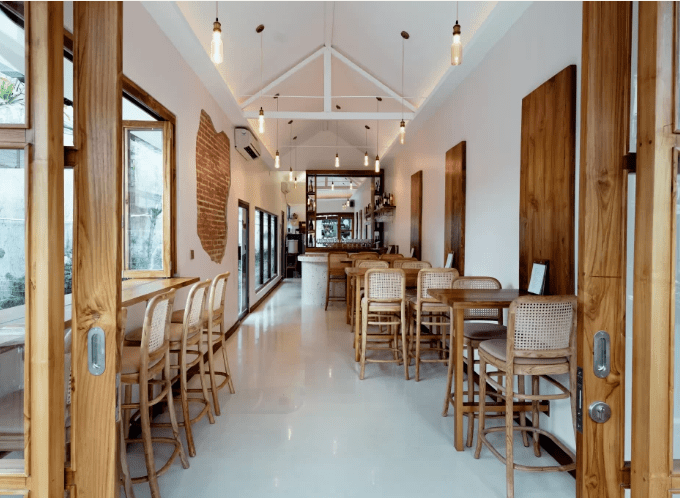 5. Why Not Bar
Why Not is a fun local bar where you can enjoy delicious Indonesian food and nice cold local beers, they have fabulous live bands and a great laid-back vibe.
What do we like about it? As soon as you walk into the bar you're welcomed by the Balinese owner Bagus, who is so welcoming. The staff are so attentive and friendly.